What good are trailers? Every person asks this question before spending anything on an enclosed box with wheels only. People usually are hesitant in investing any money on Cargo trailers because of the "why" factor.
Trailers do not have any engine, they can be detached at will whenever the need arises to use one, but it's once in a while right? However, every business entity needs to ship or cargo goods from one place to another. Like any other business decision, you need to make a decision that will help you not only transfer goods but also retain the asset for a longer use. It's a good thing that cargo trailers can be used for domestic, commercial or business purposes. So yes, it's a great investment for either purpose.
But what other reasons do you have to use cargo trailers besides transportation?
Buy a Diamond Cargo Trailer for 5 simple reasons you will be thankful for
Time to save space!
It's a great thing you plan to go on a road trip soon but can you fit all your luggage in the car dump? What if you do plan to make pit stops longer than a night to enjoy a roadside journey? While packing all the good stuff you will not have to worry to leave things behind.
Especially if you are planning to shift, a diamond cargo trailer should be your first choice to get the packing done in the right way. Cargo trailers vary in sizes and you can easily use a 7×20 cargo trailer to fit all the necessary items for your road trip.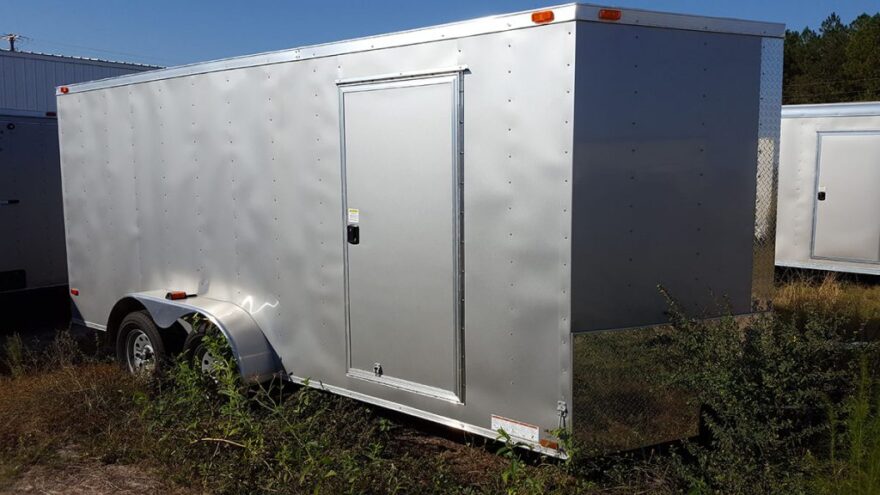 So once you have your luggage and other items set in the trailer, you get plenty of room in your vehicle. Passengers have the liberty to enjoy the ride without any worries. Plus, if you get yourself an enclosed cargo trailer it's perfect for camping too.
Protection is compulsory
How often do you need to transport any equipment or other materials? How often does it get damaged on the way? It's a shame your furniture got the scrapes on the way from the store to your place. Roads can be bumpy, or materials can get lost sometimes too.
Even a small cargo trailer or even the size of a 4×6 cargo trailer can help protect your belongings. If you store your belongings in a cargo trailer despite its size, it's safer and you do not need to keep an eye on whether things are amiss or not.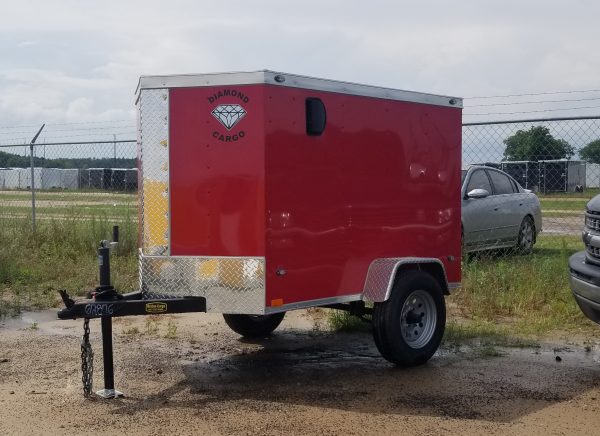 So doesn't it sound good to you that everything is loaded carefully to the trailer? Especially on your terms and conditions! The costly materials will be safe and sound and it's far less likely for any huge damage (like things getting stolen) and so on.
More equipment and tools
Of course, if you can transport a lot of domestic stuff then why not some heavy equipment too? Or in the opposite case, carry more tools with you to your designation all at once. This is perfect in case you want to be time-efficient.
If you run your small business and are not keen on buying a new cargo trailer, you can even get your hands on a discount cargo trailer which is a perfect opportunity for you to save any extra expenses. A one time trip down the road means you need to be able to carry all equipment and tools in one go. So what is your safest bet to do so?
A Diamond Cargo Trailer Georgia is the prize for you either at a discount. You do not need to make any extra trips and plan everything properly.
Less wear and tear
You may not have thought of this before, but do you realize a lot of wear and tear happens because your vehicle is overloaded at times?
Having a cargo trailer will reduce the overload on your vehicle too. As mentioned earlier, the damaging risk is highly reduced. Accidents happen all the time down the road, so it's one of the safest options to go for when thinking to transfer goods.
Small products are easy to transport with minimum to zero damaging. With a cargo trailer, you will require less set of precautions, and the door is sealed shut properly. Even your seat upholstery lasts longer than it used to before.
Customizable option
When you are ready to buy a fresh cargo trailer, it must fulfill certain criteria. Whether you are interested in Diamond Pro Cargo or 8.5×24 cargo trailer or any other option, you have a lot of choices on your sleeve.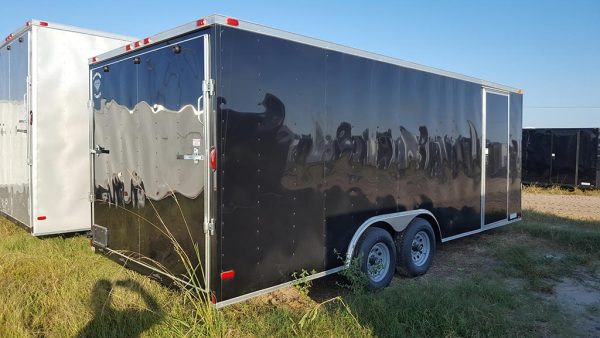 Did you know if you buy a new trailer you can get it customized? It's good that you get to have options but sometimes you need a cargo trailer for a very peculiar reason so the best thing is to get custom features on the required model.
You can either turn your trailer into a tool shed or a food truck or according to whatever idea you have in your mind and get the interior customized. Trailers are not only meant to increase trunk space. They are easy to park and can be also used as a portable storage container and a possible hundred reasons more.
Are you still skeptical? Don't be, all you need to do is get in touch with Diamond Cargo Trailer and you are all set!